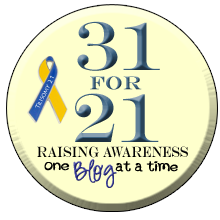 I figured we better back this train up to a few months to catch up on all the fun activities that have kept us so busy. Most of our time seems to be spent running Rex to and from some practise or game. Baseball is one of his all time favorites. Riley loves to go to his big brothers games. Typically not because he is an avid sports fan but more because his friends have really cute little sisters. It is amazing what we can get him to do if he gets to go play with his friends. Rex played his first year of kid pitch baseball and boy did that give Riley a lot of play time with his buddies.
Our friends Mike and Karen from Billings came to visit during baseball season and Mike just happens to be an amazing photographer. We have some really cool pictures as result. Who knew the promise of pizza and beer after would so easily talk Mike and Karen into watching a really long cold baseball game. You can check out Mike's amazing work
here.
He not only photographs people but landscapes and you won't want to miss them I promise.

Rex's pitching debut


Rex's home run stance...

As always Riley was having fun. There was a sandbox at this field that all the little siblings loved. I tried to pretend that Riley wasn't really eating the sand but you can see the grains of sand in his mouth in this photo. YUCK!
Its a good thing Riley is such a good sport about sitting through all of Rex's activities. He has managed to find good buddies in the little sisters and brothers on each team. Rex's friend Colin's little sisters are among his favorites. He has had a bumpy relationship with the youngest Eva. Riley hasn't been able to say Eva clearly so it always comes out Eba. Come to find out that Eva didn't like being called Eba and didn't understand that Riley wasn't saying it wrong on purpose. Now that Riley is saying Eva they have a bit smoother time of things. I think at the last football game they were both feeling a bit feisty because they sure weren't going to smile for the camera. I think this picture is hysterical!